Shiitake Mushroom Crisps
You're about to understand why I'm going to start growing my own mushroom totems.
These addictive bites will have you clear our the shiitake section of the grocery store. And, the best part, they're super simple (only 4 ingredients!) and easy to make.
Shiitake mushrooms are one of a few medicinal mushrooms that are incredible foods to include in your diet. Research has shown shiitake mushrooms to be immune modulating, anti-bacterial, anti-viral, and adaptogenic (meaning they support your body's stress response system).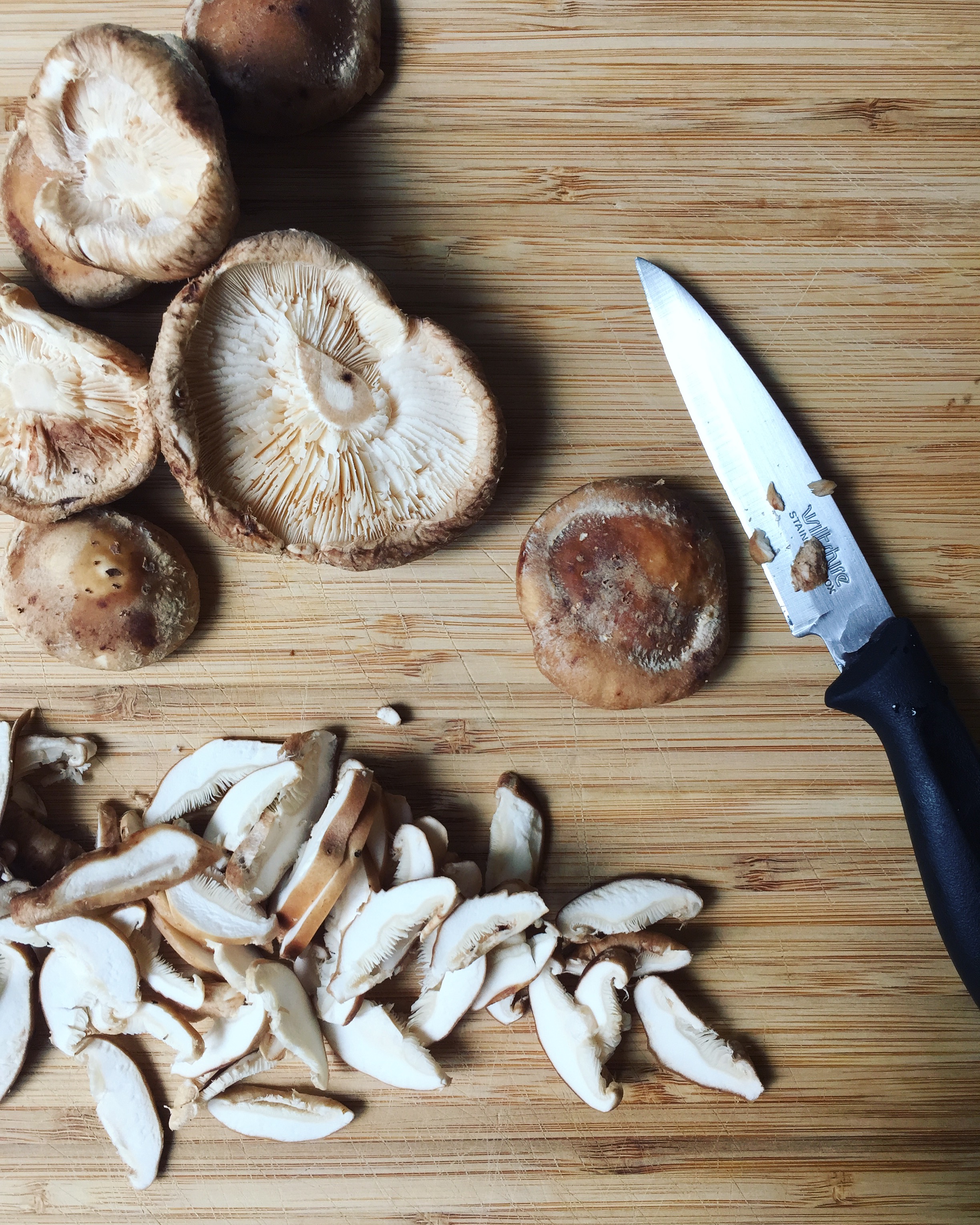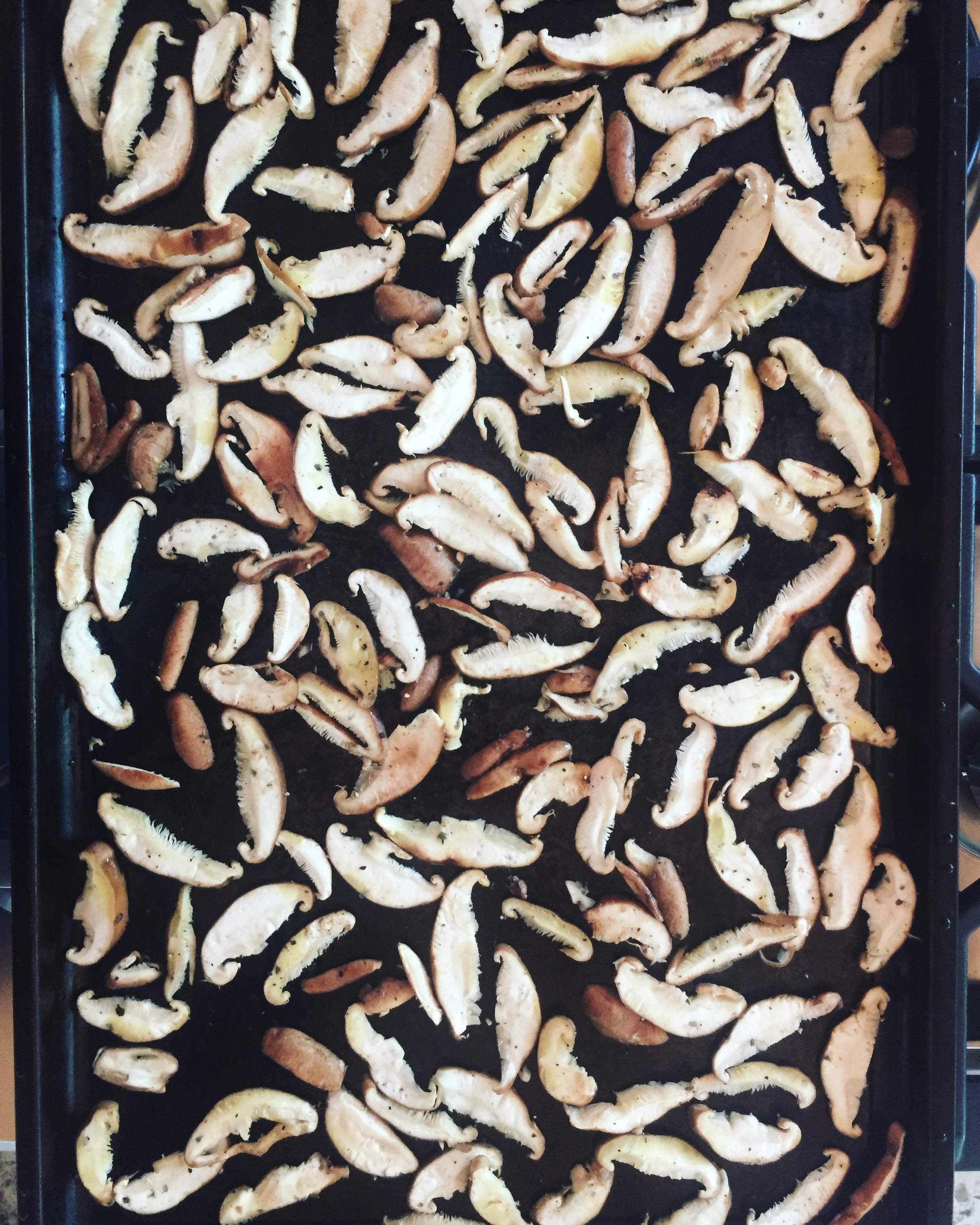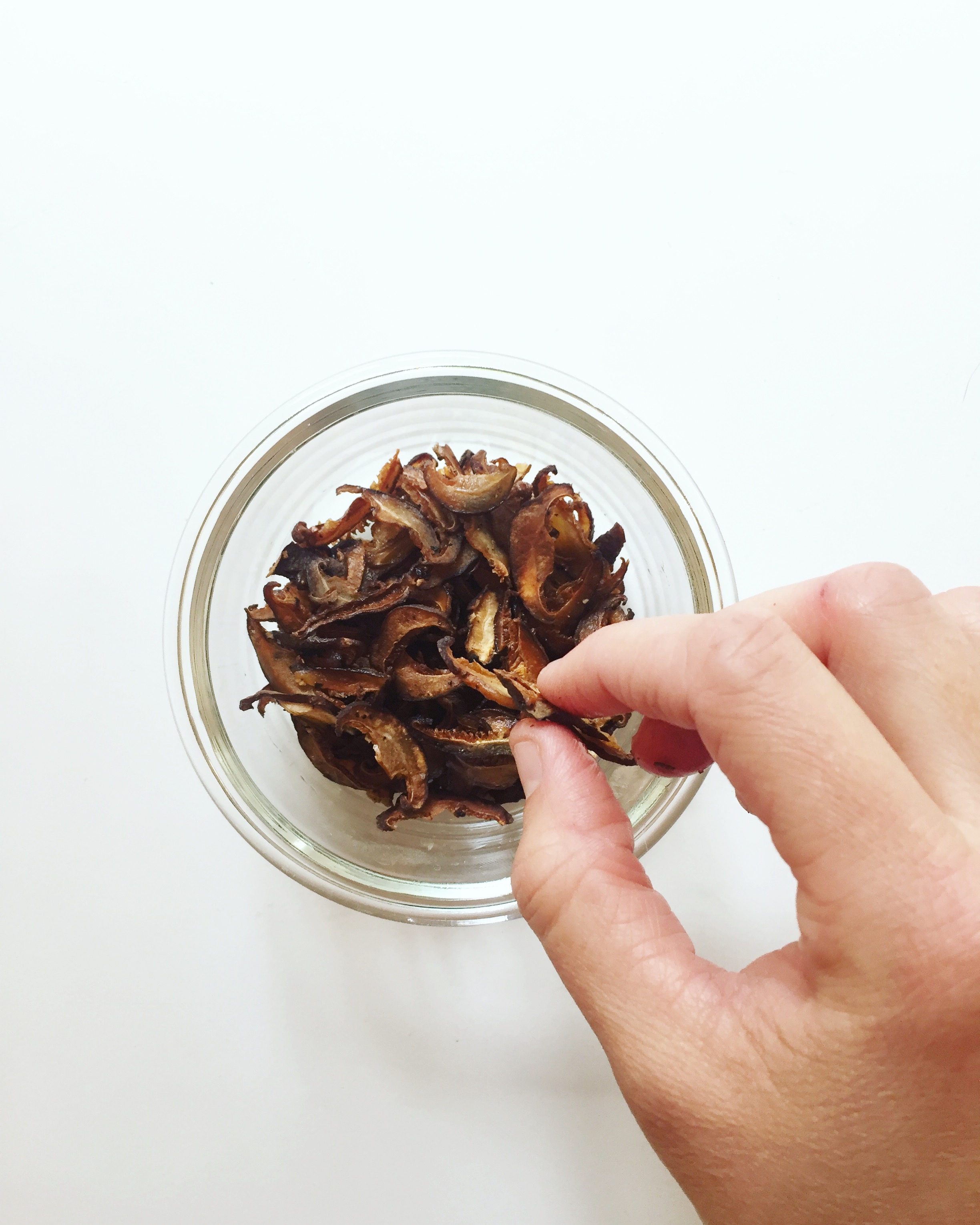 Vegan. Gluten Free. Whole Foods. Sugar Free.
This is a great recipe to make if:
you want to find ways to incorporate this incredible, immune-boosting mushroom in to your diet;
you like mushrooms but don't like the texture when they're sautéed;
you want to add different textures to your veggie (and non-veggie) dishes (bonus: without adding gluten-containing foods like croutons!).
2 cups shiitake mushrooms (but really, as many as you can eat)
1 tbsp extra virgin olive oil
1/4 tsp sea salt
fresh ground pepper
Directions
Pre-heat oven to 375F.
Cut the stems off of the shiitake mushrooms. They're too tough to consume. I put them in a sealed container in the freezer and, when I have enough, I make a broth from them.
Thinly slice the shiitake mushrooms then toss with olive oil, salt and pepper.
Place mushroom slices on baking pan. As much as possible, have no slices overlapping. The mushroom slices will shrink as they cook because they lose water, but if they're stacked together they won't get as crispy.
Bake for 10-12 minutes or until crispy. Time may vary depending on your oven. Watch for when the slices turn golden brown (see photos above).
Remove from oven and eat while hot.
Meal ideas
Rice bowl with steamed spinach, tahini sauce, sauteed green beans, tofu and shiitake crisps;
Kale caesar salad with crispy shiitake 'croutons';
Quinoa bowl with sprouts, wild salmon, roasted broccoli and shiitake crisps;
Avocado on yam toast topped with shiitake crisps.